Since I'm the proud owner of a 2013 Yamaha Super Tenere, I guess I'm a data point in Yamaha's CRM database, which would explain why I received an email invite to their "Demo Days" at Stamford Motorsports last spring. So on the appointed date—an otherwise grey and drizzly Saturday morning—I threw my riding kit into the back of my truck and drove down I-95 to the dealership, where this was waiting for me.
What could be more glee-inducing than a bright red trailer filled with delicious new toys? It was like a giant motorcycle piñata waiting to be cracked open by a bunch of middle-aged children.
I mean, look at this man-child.
Talk about a kid into the candyamaha shop.
Thankfully, the guys from Yamaha arranged their sweets in neat, single-file rows to make bike-sampling easier. And to prevent a riot from breaking out.
In order to ride, all you had to do was follow a simple drill: show them your (M)otorcycle-endorsed license. Slap on a wristband. Listen to the safety briefing and route description from the demo guys (actually, MSF instructors moonlighting as ride-proctors).
And then they let you gorge on bikes for free. Free. FREE!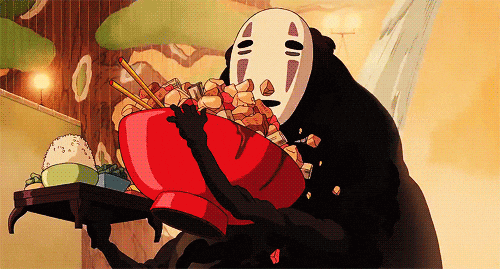 The first candy I went for was the retro/modern Yamaha XSR900, which I'd only seen from afar through the shop window of the internet.
In the metal flesh, super tasty.
I'd call it more modern than retro, from the sculpted, brushed-aluminum tank with classic Yammy lettering…
…to the single, digital instrument cluster, which (while cool-looking) I didn't really love. TMI in TLS—Too Little Space. Plus too-small data for anyone with eyes over 50. They haven't come out with bifocal visors yet. More style than substance in this little pod, but the rest of the bike had a genuine measure of both.
The single halogen headlamp was more traditional…
But the LED tail light was not, which gave the lighting an asymmetrical vibe, sort of like a luminous mullet: conservative up front, party in the back. Still, I liked both, as I did the suede-trimmed saddle, with its (Ron) burgundy tush.
Add to all this some chunky, machined aluminum bits, cast wheels, and the inline three-cylinder banshee of an engine from the FZ-09, and you get this:
Riding-wise (for me, at least) it was pretty comfortable, with upright ergos and a comfortable bar height. The motor and gearbox are unassailably brilliant, and liquid-smooth. It's well suspended and delivers a taught, ultra-responsive ride.
But for someone used to poky adventure bikes (or old BMW airheads), the rush of power on the XR is so abrupt, it's alarming. Even with traction control, a firm twist of the throttle felt like it would leave skid marks on the road, and inside your pants. Braking was equally aggressive and abrupt (thankfully, it has ABS, or you'd be dealing with a second set of skid marks).
None of this is so much a criticism of the bike as an honest observation about the limits and comfort of this particular rider. If you're one of those YouTube hypermotard hooners, you'd be in pig-heaven on the XSR. It's a howler. If you're into self-preservation (as I am) and more casual tootling, it's more of an anti-life-preserver.
So I moved on to something else outside my comfort zone, but for different qualities. This:
It's a Bolt. But I think Yamaha might have had a few screws loose when they conceived it.
It's sort of a cross-eyed mashup of a cruiser, scrambler, bobber, and cafe racer.
Who mixes clip-on bars with rubber fork gators, gold with brushed aluminum AND matte black AND gloss black; LED and digital gauges with cheezily-retro body stickers…
Oh, and did I mention it's…um…brown?
The ergonomics are bizarre and even a little hostile—that airbox (or whatever the hell that jutting plastic/aluminum trapezoid is) hits you squarely in the mid-thigh, forcing you to ride splay-legged, kinda like this guy.
I looked about that cool riding the Bolt. I don't think that's quite what Yamaha was going for.
I like motorcycles, but it was hard to find anything about the Bolt that was even remotely appealing or redeeming. Overall, it's a triumph of attempted-style over substance. Bolt is what I wanted to do after riding it.
Which was the polar opposite of how I felt when I got the chance to ride this. The iconic and thoroughly un-ironic FJR.
It's a pretty remarkable machine, exquisitely engineered for comfort and speed. I'd never ridden a proper touring rig before, and this made me actually want one. For such a big bike, the FJR is shockingly nimble, smooth, and easy to ride. All the weight is carrier down low in the belly of the bike (not unlike the dork riding it).
The seat height would allow most riders (even shorter ones) to flat-foot it, which truly matters, because you can imagine the crunching, cracking, snapping sounds the bodywork would make even if you had a tip-over at a standstill.
Bar ergos were excellent, reaching back to meet you and letting you ride in a super-comfortable, bent-arm posture. Plus the cockpit was logical, relatively clear, and easy to navigate, so you can concentrate on more important navigation.
Finally, the airflow management was excellent, from the slick adjustable fairing down to the car-like mirrors, which I think they borrowed from an M3.
All in all, it makes you want to pack these panniers up with a toothbrush and some clean underwear, and head out for a 1,000 mile ride.
You think they'll know it's missing?